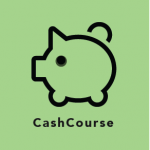 As of Spring 2019, almost 2,000 students have enrolled in the CashCourse.
In a post CashCourse impact survey
over 70% of students indicated that engagement with the CashCourse content influenced a financial decision.
over 83% of students believed personal financial education should be a part of all students' educational experience at UMBC.
Comparing pre and post CashCourse surveys
students likely to discuss creating a budget increased from 27% to 48%
students likely to discuss the risks and benefits of credit cards increased from 31% to 44%