UMBC's FinancialSmarts team is happy to offer personalized workshops for our students. We understand that financial literacy can feel like a daunting and overwhelming task to take on alone so we're here to help! Please fill out the following form to request a workshop for your student group! View our currently offered workshops
Financial Resilience: This workshop is an exploration of the concept of Financial Resilience and will challenge students to examine their relationship with money starting from a young age. We will explore concepts around budgeting as a college students to prepare them to strengthen their Financial Resilience.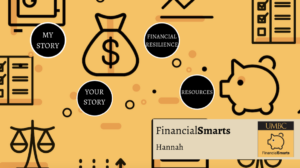 Peer Lead Workshops:
Your Guide to Student Loans: This workshop aims to educate students about student loans.  Participants will learn to maximize the investment they made in themselves. The workshop will discuss types of student loans, interest rates, repayment plan options, loan limits, how to estimate monthly payments, how to avoid loan default, and more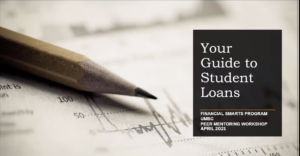 Introduction to Budgeting: This workshop is held to help learners learn how to reach financial security. In this workshop, participants will be able to learn basic concepts and terminology in budgeting. Furthermore, they'll be able to understand how to create a successful budget plan through financial scenarios.