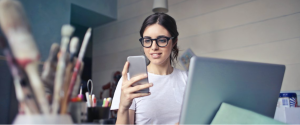 UMBC Magazine – May 2020
BY JENNY O'GRADY 
Under normal circumstances, the prospect of managing one's finances and getting a job out of college is stressful enough. Add to that a global pandemic, and college students are understandably nervous. That's why campus experts are doubling down and going virtual to make sure students have the best footing possible.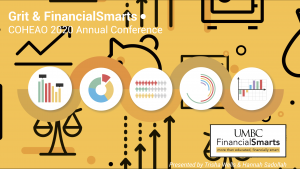 Coalition of Higher Education Assistance Organizations – FEBRUARY 2020
BY TRISHA WELLS AND HANNAH SADOLLAH
In 2018, the average credit card balance for college students was $1,183 (Sallie Mae).  Statistics similar to this convinced UMBC administrators that we needed to enhance financial literacy skill-building opportunities.  To accomplish this goal, a staff volunteers worked together to create FinancialSmarts and grew it into a thriving program. In this presentation, we share how UMBC got to our current state, the programs which make up FinancialSmarts, and our future goals.
Business Officer – DECEMBER 2019
BY YVETTE MOZIE-ROSS AND TRISHA WELLS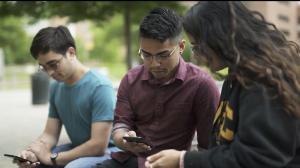 Everfi – SEPTEMBER 2019
BY EVERFI
Discover the impact of bringing financial education to students of every demographic in higher education. FinancialSmarts partners with EVERFI to achieve the goal of providing financial education programs to college students.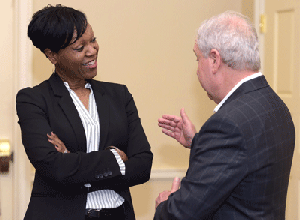 The Baltimore Times – APRIL 2019
BY STACY BROWN
The University of Maryland Baltimore County (UMBC) received the Outstanding Organization Award from the nonprofit CASH Campaign of Maryland, Maryland Council on Economic Education and the Maryland State Department of Education during the sixth annual Financial Education and Capability Awards ceremony.
The Financial Education and Capability Awards Program highlights the dedication and success of public school teachers, community champions and outstanding organizations that deliver financial education throughout the state.